Revealing why polymer stents fail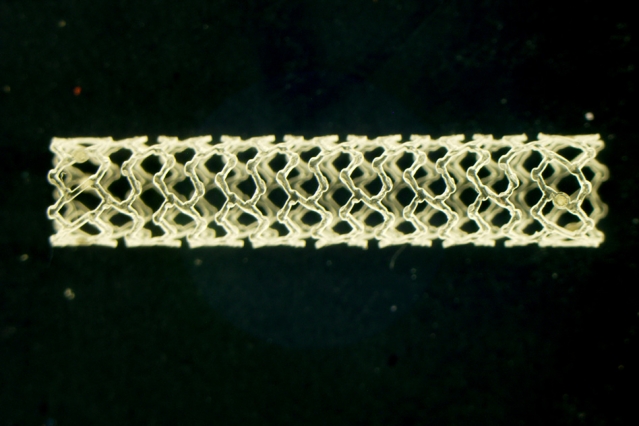 Researchers in our lab have shown polymer stents fail because microscopic flaws in material structure can lead to stent deformation after implantation. Their study also reveals why the problems were not uncovered during the development process: The evaluation procedures, which were based on those used for metal stents, were not well-suited to evaluating polymer stents.
The researchers hope that their work will lead to a new approach to designing and evaluating polymer stents and other types of degradable medical devices.
"When we use polymers to make these devices, we need to start thinking about how the fabrication techniques will affect the microstructure, and how the microstructure will affect the device performance," says lead author Pei-Jiang Wang, a Boston University graduate student who is doing his PhD thesis with Edelman.